August 21 – 9:10am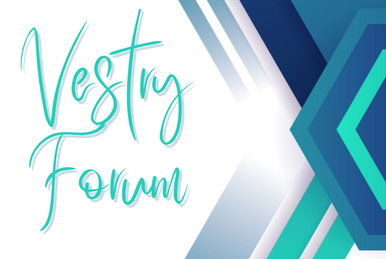 U.S. Congregational Vitality Survey Results Update
Ned+, Paula+, and the vestry met on Wednesday evening, July 13, and again for most of the day on Saturday, July 16. The purpose of our meetings was to delve into the findings of the U.S. Congregational Vitality Survey taken this past May. The vestry and clergy are continuing to analyze and digest the in-depth information provided by this instrument. 
On Sunday, August 21, the vestry will hold a forum to present the survey results and some of the plans to address the needs and desires of those who completed it. In anticipation of this meeting, the vestry wishes to share a few pieces of information regarding the demographics of the survey respondents. 
– Our survey sample size (309) was statistically representative of our parish.
– 83% of respondents have been members for more than 10 years.
– 33% attend or lead a class, Bible study, or small group.
– 39% attend worship services 2-3 times a month.
– 46% have advanced degrees.
Please join the Vestry on August 21, at 9:10am, in the Parish and Community Life Center as we share more of our findings, and discuss how we will implement our learning.
We ask for your continued prayers as we review these findings, seek to better understand the opportunities and challenges facing out parish, and continue the work of strengthening our beloved Advent.