-October 30, 2022-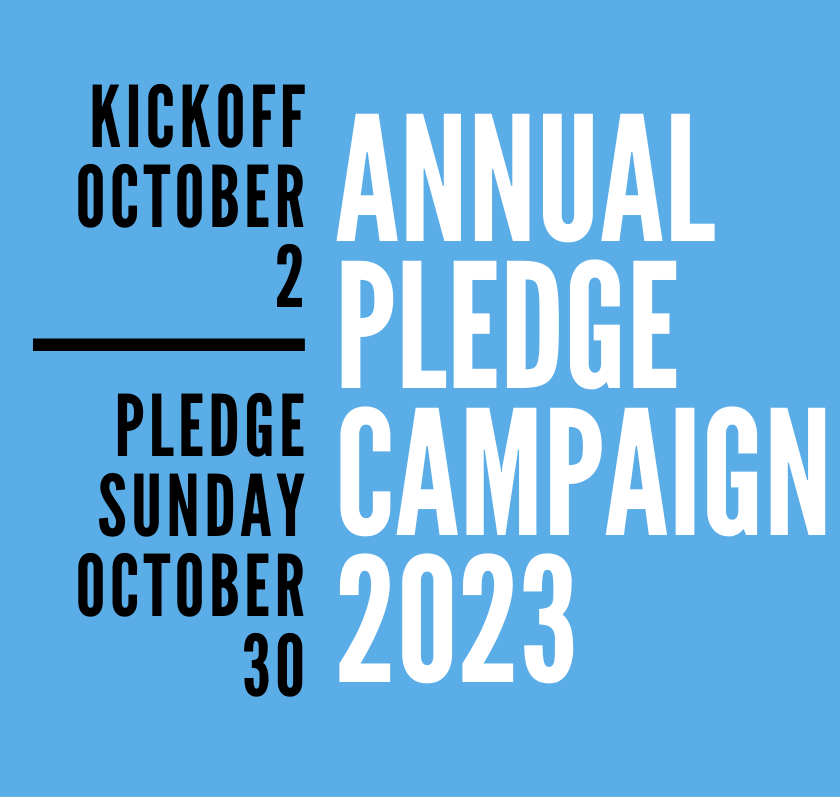 Every day we have many wonderful ministries that take place on our campus, in our community, and beyond. Your financial gifts make it possible for these to continue. Your gifts also enable our staff, clergy, and commissions to develop new ways for us to deepen our relationship with God and care for others.
The vestry, staff, and clergy of the Advent ask you to prayerfully consider making a generous and timely pledge during our 175th Anniversary Stewardship Campaign. The campaign began on Sunday, October 9, and will conclude on Sunday, October 30. At the 10:15am service, a blessing will be said over the pledge cards received by that day.
The Letter to the Hebrews states, "Do not neglect to do good and to share what you have, for such sacrifices are pleasing to God" (13:16).